Hello there! We are middle grade authors Kit Rosewater and Ash Van Otterloo, and together we make up the MG Pitch Wars mentor duo, #TeamRainbow!
What is Pitch Wars?
Pitch Wars is a mentoring program where published/agented authors, editors, or industry interns choose one writer each to spend three months revising their manuscript. The submission window for applicants opens in late September, mentees are announced in the beginning of November, and the mentoring process spans from November through January. The program ends in February with an Agent Showcase, where literary agents can read the polished pitch and first page of mentee manuscripts and request to read more. To learn more about Pitch Wars, click here!
A little about us…
Kit: I'm a middle grade writer from Albuquerque, New Mexico, though pieces of my heart still reside in Austin, Boston, and along the Oregon coast. In elementary school I was surrounded by a zoo of imaginary animal friends, including a flying horse that walked me to the bus and a bright pink dog that curled up under my desk. My favorite books were ones that made me think magic really could exist. While I still love reading eerie or exciting books with hints of magic, most of what I write is about the other main part of my childhood: groups of friends getting into all sorts of shenanigans. The first book in my debut middle grade series THE DERBY DAREDEVILS comes out in March 2020 through Abrams and is about two best friends who decide to put a junior roller derby crew together in downtown Austin, TX.
Ash: I'm a story lover and middle grade writer with roots deep in lower Appalachia (most recently East Tennessee), and have recently moved to the Washington coast with my family, two cats, and one loyal dog. My childhood was filled with books about adventure, lab-produced bigfoots, gentle giants, brave friendships, difficult puzzles, and everything fantastic. I was delighted to find that the insides of books looked a lot like the inside of my head, and that experience helped me feel seen and accepted by the universe. (Is that corny? Ah, well. It's true!) Books were letters from one soul to another, and all I wanted to do was learn how to write back. My first published "letter," CATTYWAMPUS, a story about two fledgling rival witches who accidentally resurrect a graveyard, comes out via Scholastic in summer 2020!
What we can offer our mentee...
Giving our mentee ALL the love & support
Aside from giving all the love in our hearts, #TeamRainbow is out to help strengthen our mentee's voice as a writer and lead our mentee through a revision that deepens emotional character development, pacing, and tension.
Our revising process uses the chosen manuscript as a guide, but the skills and craft we'll hone will come in handy for every subsequent narrative our mentee undertakes. We're out to find a writer we connect with, and a story we can support and assist.
As authors, we've both gone through our fair share of hefty revision. Kit was a Pitch Wars mentee in 2016, and rewrote her entire manuscript for her main revision round. Even though her PW book never went on submission, she used the skills cultivated from Pitch Wars to write what would later become her debut. Ash worked on revisions for her debut with her agent for nearly two years, deepening her understanding of both her own work as well as general character arc and narrative structure. We are big believers in the power of hard work and revision. Between the two of us we have a multitude of resources and knowledge on how to take a manuscript from good to OUTSTANDING. We're ready to share our spellbook of secrets with a mentee and extend our efforts working behind the scenes to propel new voices into the world.
What we're looking for in our MG manuscript submissions…
Mystery—Whether your manuscript is a cozy mystery about an eccentric relative, a traditional whodunit middle grade, a spooky mystery about a haunted house, or even a modern mystery rooted in cryptic web codes, we want to read it! We've done our homework in deciphering secret messages and sussing out the bad guys. We want to pick up the clues you're laying down!
Horror/ Gothic—We are absolute suckers for all things that creep and go bump in the night. Haunted dolls? Unruly spirits? Buildings no one goes to after dark? WE WANT IN.
Adventure—Take us on that quest with you! As long as we're rooted in the real world, we want to travel over land and sea, winding our way to find that one missing thing or bring back that person or prove the truth that needs to be proved! We've got our suitcase and binoculars packed!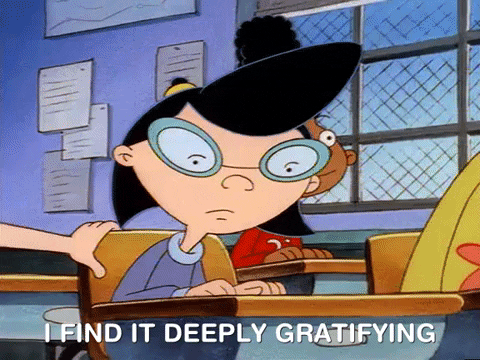 Contemporary—We want your coming-of-age stories, your stories about new friendships and deteriorating friendships, about siblings and unique families and school and clubs and fitting in and standing out and ALL THE GROWING UP THEMES. Extra points for contemporary stories that deal with these universal themes told through the lens of intersectional and marginalized characters.
Elements of Magic—For our *magical* submissions, we're specifically looking for urban/contemporary fantasy, paranormal, and magical realism.
Urban/contemporary—We love narratives that take place in the real world with specific elements of magic. Could magic be real? We want to find out!

Paranormal—Give. Us. All. The. Ghosts.

Magical realism—We're also looking for narratives rooted in Latinx culture and tradition that blur the line between reality and fantasy. Check out this article to learn more about magical realism. We're specifically looking for #ownvoices writers of these stories.
Graphic Novels—GNs are more of a format than a genre, meaning your graphic novel manuscript could be a mystery, contemporary, adventure, horror, or low-fantasy story. But we have significant market research and formatting know-how for graphic novels, and are eager to see submissions that include graphic novel scripts!
Other things we like…
Diversity—we're committed to finding and boosting underrepresented voices: writers of color, queer writers, writers with disabilities, and most importantly intersectional marginalized writers
Fresh concepts—this can mean a surprising or fun element that's rarely explored in middle grade books, or even turning an age-old cliché on its head!
Atmospheric details and unique settings—does your story take place in a ship? a caravan of tricycles? a secret fort in the woods? a town or city dripping with character? We want it!
Humor—while burping and farting jokes aren't really our jam, laughing while reading is! Give us that MG perspective on life that makes us snort at the subtext or laugh alongside the characters.
Friend groups—the best way to get to know main characters is through their interactions with other people, especially other kids! We want to see friend groups, enemies, classmates, teams, neighbors… if there's a crew in your story, we want to meet them.
Productions—our inner theatre nerd might be coming out, but we adore all the antics of kids making a scene, whether it's a play, film, web video, protest, or anything else you can think of!
Nature—doesn't matter if it's thick, evergreen trees, the pale sage of the desert, or the rolling angry tide of the ocean. We love nature!
Some of our favorite books:
The Mostly True Story of Jack by Kelly Barnhill

Doll Bones by Holly Black

The City of Ember by Jeanne DuPrau

Coraline by Neil Gaiman

Winterhouse by Ben Guterson

All's Faire in Middle School by Victoria Jamieson

Spirit Hunters by Ellen Oh

Echo by Pam Muños Ryan

Holes by Louis Sachar

One Crazy Summer by Rita Williams-Garcia
What we're not the best match for…
High fantasy—taking place in another world

Portal fantasy—sending characters from our world to another world

Science fiction

Historical fiction

Books where an animal dies—we cannot relive Where the Red Fern Grows

Contemporary heavy issue books centering on addiction, abuse, assault, or mental illness
That's it! If you have any questions on what we're looking for, feel free to reach out to our handles for clarification over on Twitter. And please check out the other mentors and mentor groups on the Pitch Wars blog hop page and below!